Tate Reeves Kicks Off Campaign With Statewide Tour
April 11, 2019
04/11/19
JACKSON, MS — This week, Lt. Governor Tate Reeves made his way across the Magnolia State to meet with thousands of local Mississippians who turned out to support his campaign for Governor. From Southaven to Biloxi, the Lt. Governor shared his mission to protect the state's small-town way of life while continuing the success of the last eight years.
"It was inspiring to see so many Mississippians who are committed to protecting our values come out and express support this week," said Lt. Governor Tate Reeves. "In every town across this great state, there are patriots who are standing up to the liberal elites attempting to impart their will on our people. We are standing up together to say that Mississippi values matter and we will defend them."
The Lt. Governor was joined by his family as he crisscrossed the state, with his daughters leading the crowds in the Pledge of Allegiance and the national anthem at the Jackson and Biloxi rallies.
Excerpts from coverage and tour photos are below:
Mississippi Today: "We are going to make Mississippi the No. 1 destination for job creation. I fought to cut taxes of job creators. I competed with Jim Hood and the liberals on that, and I won. Now I'll tell you — Jim and his liberal friends like to blame me for the largest tax cut in Mississippi history. Well, I say to Jim and his liberal friends: bring it on. We must continue to create an environment that encourages private sector job growth."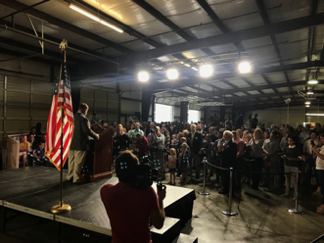 Campaign Kick-Off Rally in Jackson
WLBT:"It means saying yes to Donald Trump and no to Nancy Pelosi," noted Reeves. "Jim Hood won't, but I will. Safety and security starts at the border, but it comes all the way to the doorstep of your home. I am proud to support your right to defend your home. I always have and always will support the Castle Doctrine – which guarantees that right. Jim Hood won't, but I will."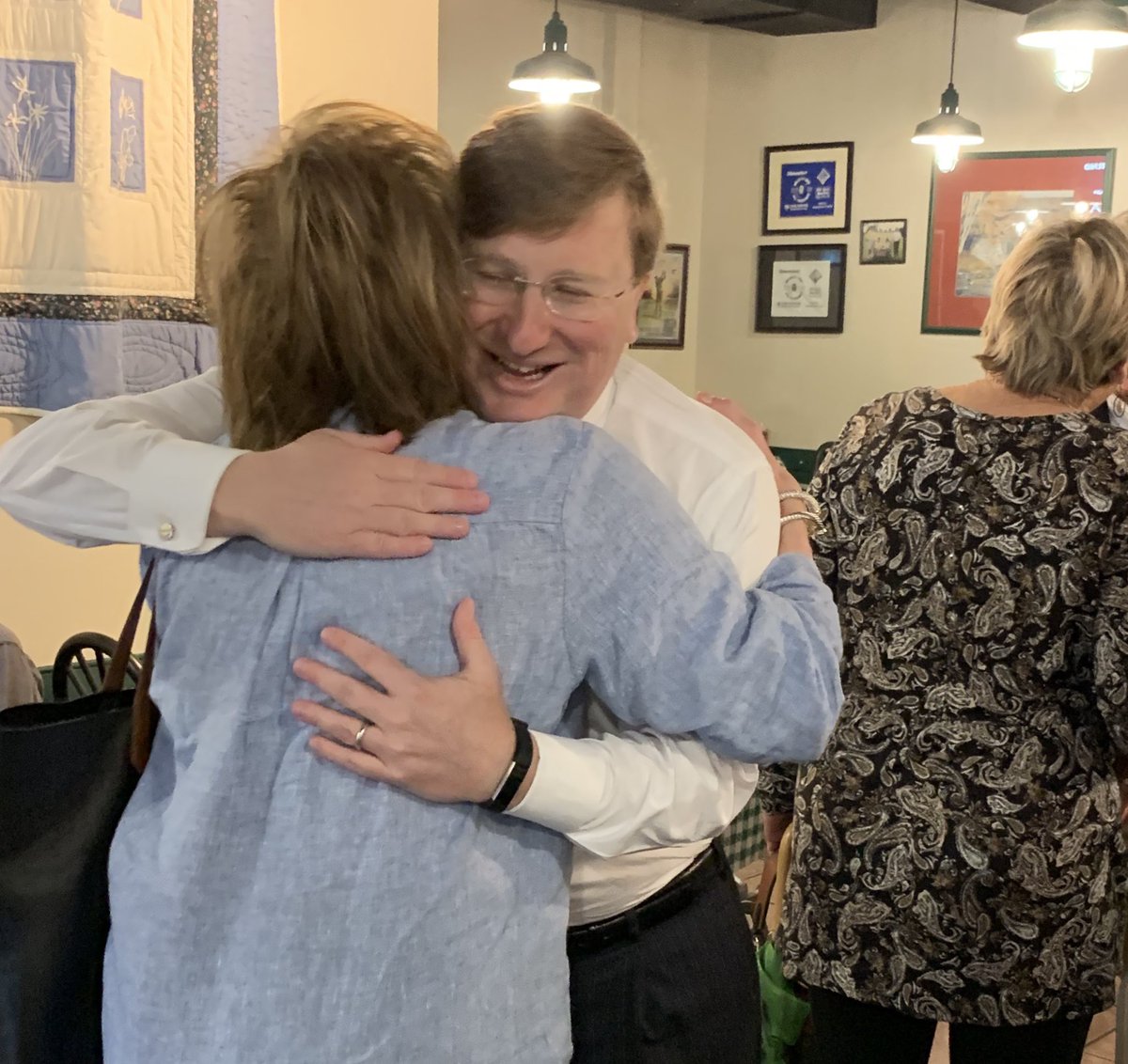 Breakfast at Old Style Bar-B-Que in Desoto County
WCBI:"This race is not only about what we're going to do, it's what we're willing to stop, the fact is when the national, liberal extremists come to Mississippi and try to change our values, and try to focus on what we believe in, I will stand up to them and say no, even when yes is easier and even when yes is the politically popular thing to do. I have proven I will say no," said Reeves.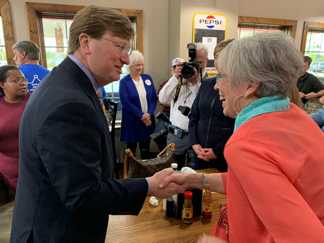 Papa V's in Tupelo
WJTV: "We've still have more work to do and we will work to continue that on infrastructure on everything from potholes to ports and everything in between," he said. […] "We can improve access and quality healthcare across Mississippi without Obamacare," said Reeves. "I will tell you this is one of the primary differences between Jim Hood and me is he believes Obamacare is the solution."
Daily Journal: "I will tell you when the liberal extremists from Washington D.C. and both coasts come to Mississippi to try and impart their way of life on us, I will say no," Reeves said Tuesday morning. "Jim Hood won't, but I will."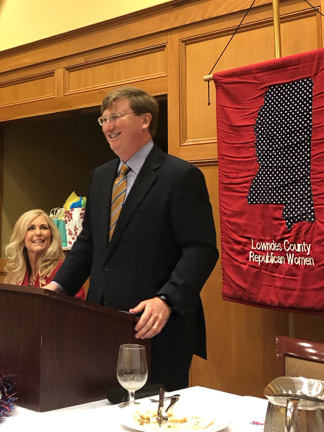 Lowndes County GOP Women's Meeting in Columbus
Associated Press: "The liberals are mad that we go hunting on Saturday and then we still go to church on Sunday," Reeves said.
Local 24 News: "If we can get more people in a good job that have good health care options, we'll be in a better shape than any government program will ever allow," Reeves said.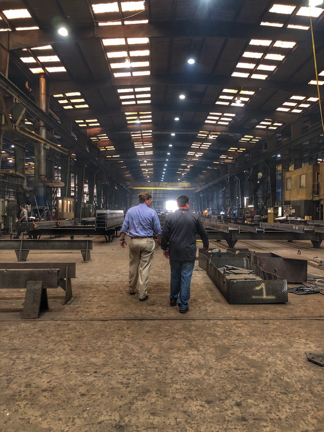 Structural Steel in Meridian
The Meridian Star: "This is a prime example of Mississippians competing and Mississippians winning in this state and that's what we want to talk about on this campaign," Reeves said. […] "It's critically important that we elect someone who knows how important job creation is; it's incredibly important that we elect someone that knows how important Mississippi values are; it's important that we elect someone that knows Mississippi's way of life," Reeves said.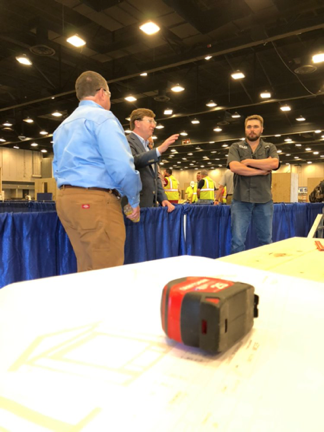 MCEF Skills Competition in Jackson
Y'all Politics: "The single best asset in Mississippi is our people. But we have another asset that is just as important – Our small town way of life. In fact, most of our state lives in a small town. Even our Capitol City is small relative to the capitols of many other places. That sense of community – of shared responsibility – of a universal set of values. That is what makes Mississippi unique. And it all starts in our small towns. As Governor, I will be a guardian of small-town Mississippi…"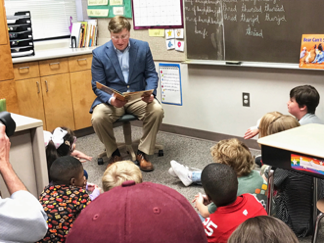 DuBard School for Language Disorders in Hattiesburg
Clarion Ledger: "There is nothing that has gotten more of my emotional energy as lieutenant governor than education reform," Reeves said. "I am passionate about reforming our schools. I believe it should not matter what zip code you live in, or how rich your parents are. Every child, and I do mean every child, black and white, rich and poor, deserves an equal opportunity for success." […] Despite Mississippi paying teachers today what Reeves said was about $8,000 more today than we came into office, "we're still not paying any of our teachers what they're worth," he said. "They're doing great work. We're seeing student outcomes improve, and that's something we ought to all be bragging about."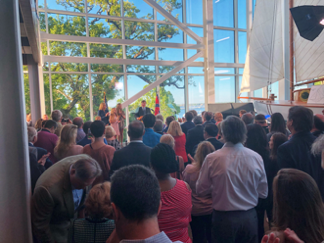 Maritime and Seafood Industry Museum in Biloxi
WXXV: "I stood up for the Gulf Coast when it may or may not have been politically popular everywhere, but I did what I believed was right. I think that's what the citizens of the Gulf Coast will get if I'm fortunate enough to get elected."